My antennas and my rotor broke down some 14 years ago so I have only been working with
dipole antennas since. BUT NOW I have bought a new heavy-duty rotor and new
antennas, a 3 element full size Yagi for 7 MHz and an other CUE DEE DUO2G. That is a
5 element 14 MHz Yagi and a 4 element 21 MHz Yagi mounted on one boom so you will
most likely hear me working a lot of DX next year (2015) :-)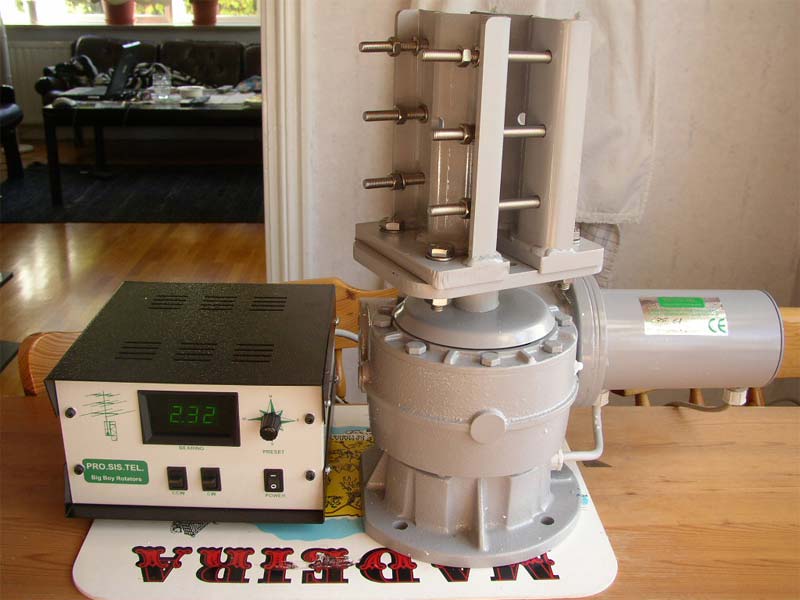 Now I have bought a new power amplifier, the OM-Power OM2500HF with russian GU84B tube inside.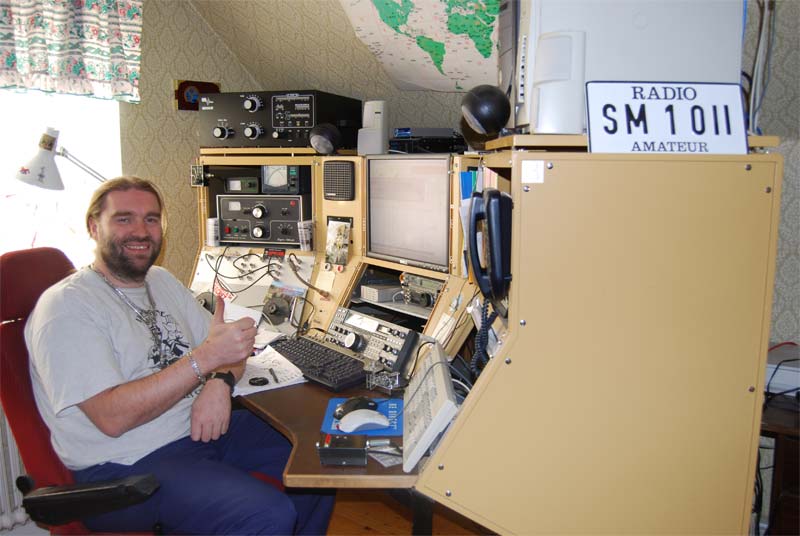 The first thing I did was burning the insulators in my dipole :-(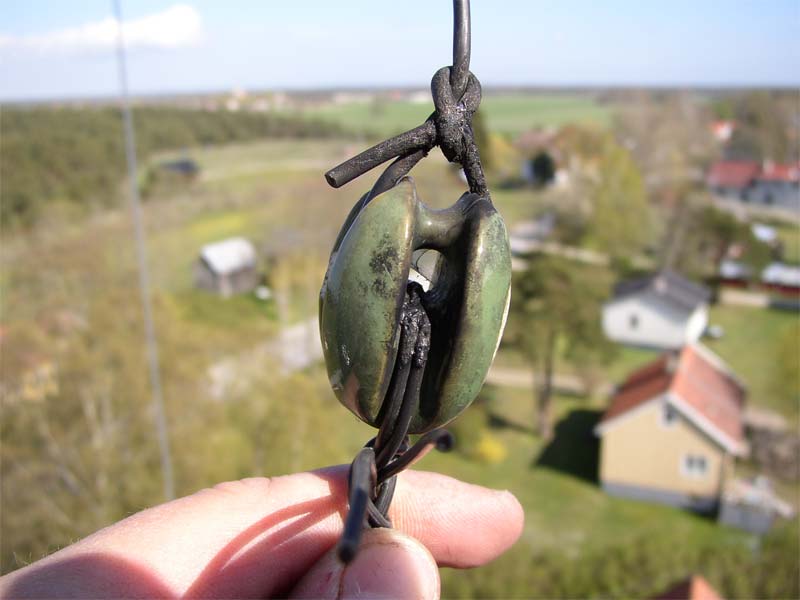 So I made some new ones of XYL's chopping board...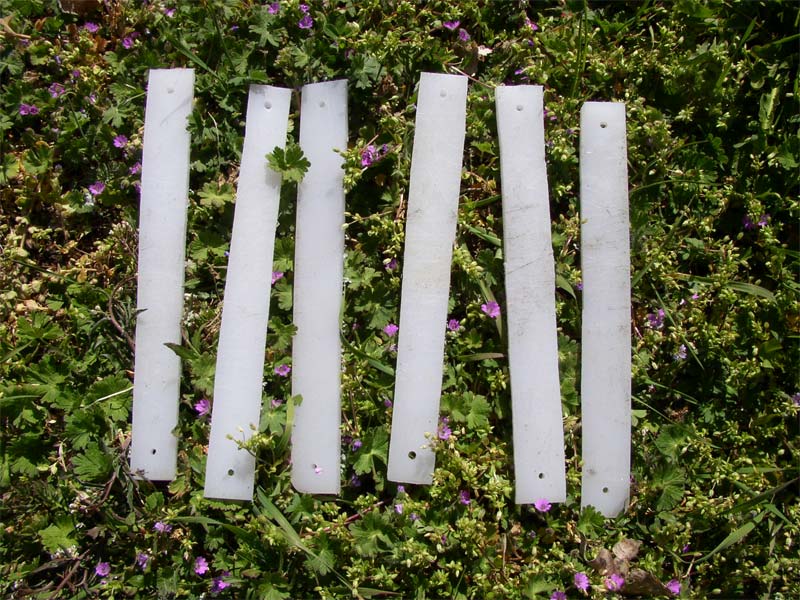 To prevent TVI from the QRO amplifier I made an "Ugly Balun"...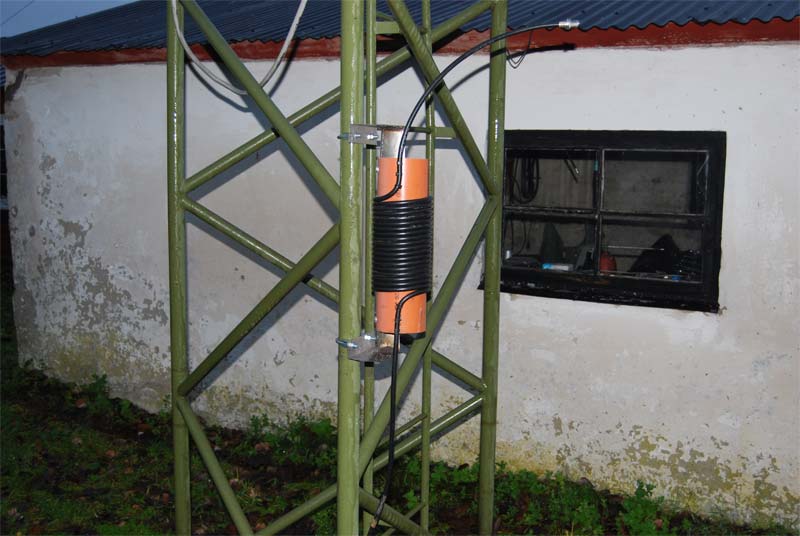 The tower is still without antennas...




But there will be some soon...